Professionals Leveraging Skills
Expertly Executing Solutions to Solve your
We develop intuitive web apps to automate business operations by providing superb usability, scalability and universal compatibility across web-based and mobile browser platforms.
Off-the-shelf software is never customized to your organization's needs. We can help you create new custom solutions, improve existing solutions, modernize legacy systems, and integrate new systems with existing ones.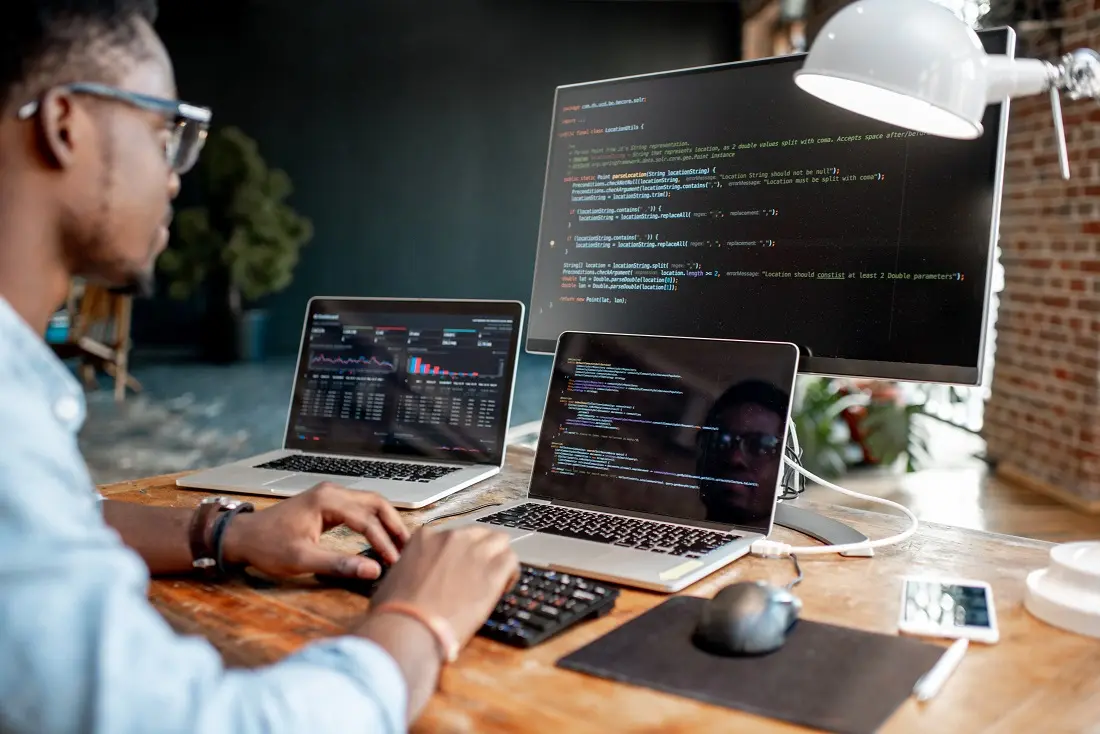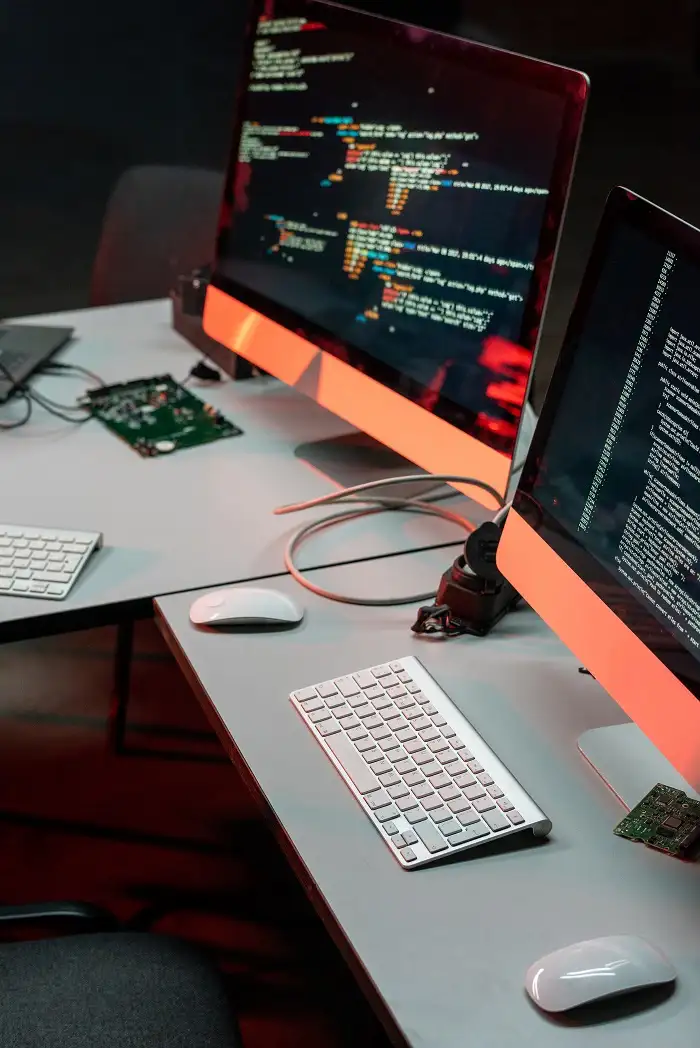 Your Trusted Development Partner
Get the 9Bravo
Accelerated Time to Market
Products that get to market faster command a premium over those that do not. Hence our 24-hour development cycle.
With a First-Time-Right philosophy, we leverage our engineers' expertise in the latest tools and technologies.
By using an agile framework we exhert greater control over the development process, allowing faster software releases.
We place great importance on efficiency, predictable delivery, a 24-hour development cycle, and clear communication.
Our design thinking marries beautiful UI with intuitive UX to deliver measurable results that offer tangible value.
By minimizing the wastage of everything we create all-inclusive plans in order to estimate the resources involved.
Web Portals
Enterprise Systems
Progressive Web App
eCommerce Platforms
ERP Systems
CRM Software
SaaS Applications
Legacy Modernization
Dashboards
Database Software
Payroll Management
Inventory Management
Education & Elearning
Institutions, Tuition, Portals
Health & Fitness
Facilities, Coaches, Nutrition
Travel & Tourism
Bookings, Websites, Rentals
Food & Drink
Restaurants, Cafés, Fast-Food
Transport & Logistics
Supply Chain, Warehousing
Real Estate
Rentals, Brokerage, Agent
Frequently Asked Questions
Programming FAQs:
What is custom Programming?
Custom Programming is the development of solutions/ applications for the specific needs of a business process or group of users. Such applications serve the goals of a business by providing features and workflows generally not found in more traditional and widespread off-the-shelf software.
How much does custom programming cost?
It's broad , and probably not that useful because programming an application can result in delivering a simple counter on your phone to a full enterprise educational system that supports hundreds of thousands of users. No two custom-built applications are the same.
What Influences the Cost:
Size of project and number of features
Complexity
Third-party integrations
Design complexity
Technology stack
Developer's skillset
Development Process
Why is custom programming expensive?
When commercially available software is either unsuitable for the task at hand or too difficult to use, custom programming is the solution chosen. As it is created to closely resemble the organizational processes already in place, a custom-programmed solution saves on license costs and training expenses. The licensing fees are non-existent because the customer owns the intellectual property, but the initial investment is frequently higher because of the time and effort put into developing this solution.
How can you assure quality and reliability?
To ensure a quick RIO and the higest quality, we employ the Agile scrum development methodology. We have established procedures in place to tightly regulate quality, such as regular code reviews and design walk-throughs. We value accuracy above all else, and we are confident that every piece of software we create will align with your business goals.
What's the timeframe on a custom programming?
Custom programmed applications delivery timelines vary depending on its complexity and nature.
If there is a deadline, we will make every effort to meet it. You can consult our specialists to find out the precise timeline for developing your program, and we'll come back to you with the results.
What control do we have over our project?
The project will be completely under your control. A designated Project Manager will serve as your exclusive point of contact and diligently adhere to your instructions.
Who will have ownership of the final product?
When the project is finished, you own everything needed to construct, maintain, or enhance the program, such as "executable" files, scripts, project files, source code, and so on.
Are there hidden costs with custom programming?
There are no additional fees. You pay for the development of the application as well as professional hosting (you may have your own choices or. There are no other expenses.